Tuesday, February 1, 2011
9:30 PM | Posted by Lori |
|
Edit Post
Hello everyone!! Well, we're really working on me getting some relief at work, we have a new girl fixing to transfer to our store, I really like her and she likes it by us...hope we do get her!! She's still in training but coming along really great! And we also have another girl fixing to start her pet stylist course and will be grooming in a couple of months! So, I'll have two new groomers soon, oh I cannot wait!! :-)
Well, on to my two LO's for this evening!! They were made with a wonderful kit called
Vivienne by Donna Wheway
, you can purchase it at
Moo Two Designs
. The pinks and greens are just so fab!! Here's a preview of the kit:
Elements: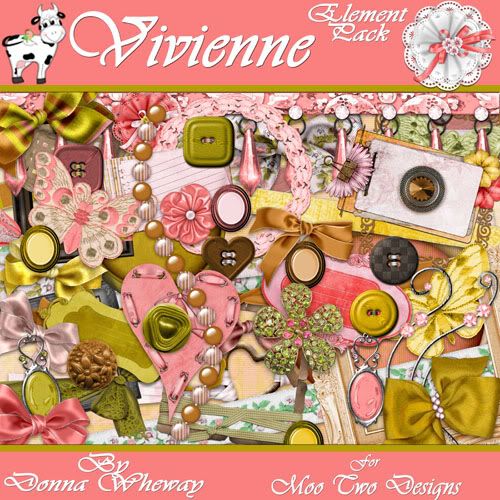 Papers: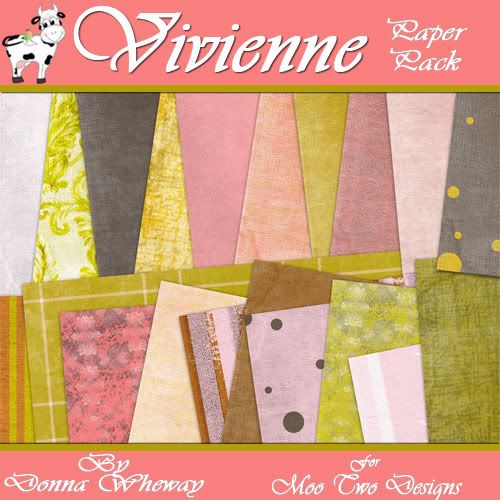 Here's LO #1, Maw-maws twin. This is my youngest daughter and my mom, they look so much alike, and my daughter's glad she says "I know how I'll look when I get older, and Maw-maws pretty!"
and here's a picture of my and my dear friend Peggye, we've been through many struggles and triumphs together!