Sunday, October 10, 2010
10:19 PM | Posted by Lori |
|
Edit Post
These are again, Wedding LO's!!! I really loved this kit by the very creative
Tamsin McAtee Studios
, beautiful soft colors with just the right amount of Red to make it a 'perfect' lovers kit!!
Honeymoon in Paris
Here's a Preview of the kit:
isn't it just so stunning?? and the two LO's from my Daughters wedding!
template by:
Wordart by:
"Random Thoughts by Linda"
Template by:
Word art by:
Elegant Wordart
Isn't she just stunning also??? I know can't help it, I'm her Mommy! :-)
Well on to the 'extra' It's a LO using a shape from the Cowprint Shape Challenge over at MooTwo Designs. Haven't been there? awww man, you missing out on alot!! many challenges and fun stuff just around the corner, check it out!! I'll say it again: "
MooTwo Designs!!
"
and here's what I came up with for the shape!!
My niece and one of her friends do painting classes, this is their 1st 'Drop off' class for kids, where the parents drop the kids off and have fun painting!
Bottom left: Hunter, nieces Hailey and Tamara, nephew Michael, Hunter (again), my niece and Misty instructing a couple of lil ones, Misty and nephew Kaiden and middle pic is the entire class after paintings were finished!
(Really wish the pics on this were better!!)
the kit is by:
it was a freebie, but has expired BUT you can purchase it at one of the stores she sells it at!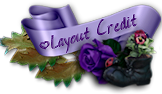 Thanks to Shani of
Wicked Princess Scraps
for the use of her kit,
Strength In Me
, a FTU kit to help raise awareness in testicular cancer. No matter what kind of cancer it is, if you love someone with cancer, be by their side and 'Love them through it'.

Lori

Hello, my name is Lori. I work full time as a Grooming Salon Manager, I LOVE my 4 legged 'Babies'! (Hence the name of my blog) I'm soon to be married to a Great man, Put (actually it's his nickname). I have 2 Beautiful Daughters and 1 Handsome Son. I also have 2 Grandsons, Hunter and Trey, and a Step-Grandson, Logan! In my spare time I love to make tags and scrap page Lo's! I hope you enjoy and come back often!
View my complete profile