Friday, January 14, 2011
8:55 PM | Posted by Lori |
|
Edit Post
ok so I"m back with two LO's with a beautiful kit called 'Rocky Mountain High' by Donna Wheway, you can find this kit at
Moo Two Designs
!
here's a kit preview...and don't forget, just below is a preview of the add-on, which I've used a thing or two out of for the LO's!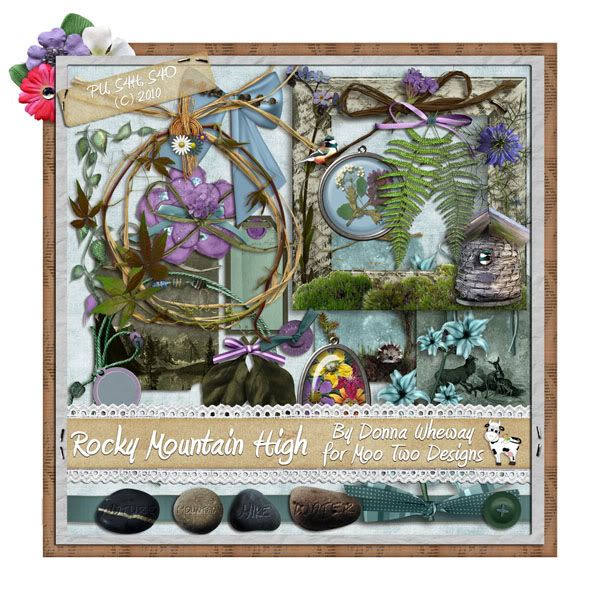 Here's the add on kit!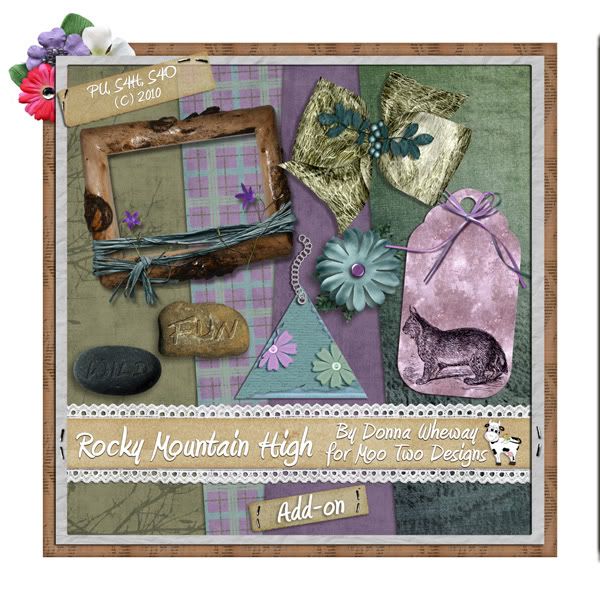 and here's the LO's the pictures are from our evacuation from Hurricane Gustav back in 2008. We went to Nashville, TN and decided to make the best of it and did some 'tourist' stuff instead of just sittin around! We went to the Country Music Hall of Fame...Nice! The Tennessee Museum. Then me, my sister and my daughter went to Lake Radnor, the guys didn't want to come 'we can see a lake anytime' HAHA!! They wished they would've after seeing our photos....so beautiful and the deer wasn't afraid or anything...it was a really nice hike for us! anywho...here's the LO's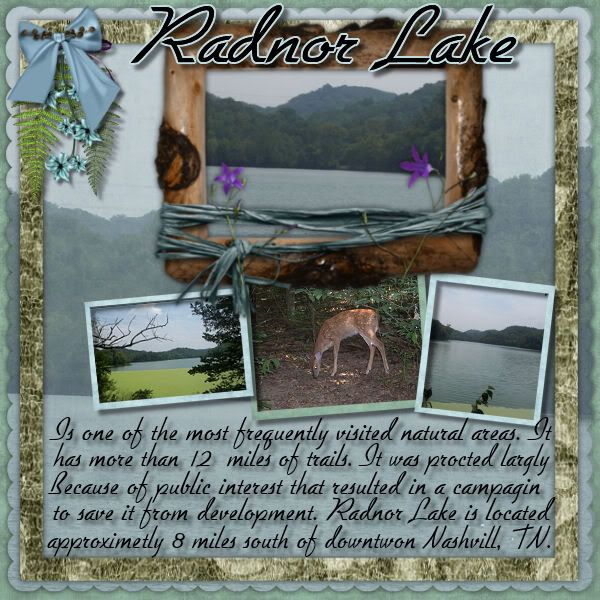 says "Radnor Lake.....is one of the most frequently visited natrual areas. It has more than 12 miles of trails. It was procted largely because of public interest that resulted in a campagin to save it from development. Radnor Lake is located approximetly 8 miles south of downtown Nashville, TN"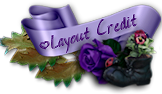 Thanks to Shani of
Wicked Princess Scraps
for the use of her kit,
Strength In Me
, a FTU kit to help raise awareness in testicular cancer. No matter what kind of cancer it is, if you love someone with cancer, be by their side and 'Love them through it'.

Lori

Hello, my name is Lori. I work full time as a Grooming Salon Manager, I LOVE my 4 legged 'Babies'! (Hence the name of my blog) I'm soon to be married to a Great man, Put (actually it's his nickname). I have 2 Beautiful Daughters and 1 Handsome Son. I also have 2 Grandsons, Hunter and Trey, and a Step-Grandson, Logan! In my spare time I love to make tags and scrap page Lo's! I hope you enjoy and come back often!
View my complete profile