Wednesday, March 9, 2011
8:04 PM | Posted by Lori |
|
Edit Post
Well, hello once again. Mardi Gras has come and gone. I need to stop 'looking for misc. supplies and what nots for LO's' I keep getting distracted and it takes alot of time away from doing this! That's what I"m giving up for lent..cause giving up coffee lasted all of the 6hrs I slept for....hahaaaa! Anyway, here is my LO's for the day.
The kit used is a fab kit called Doodle Boys it's designed by the wonderful Panda Bear Designs and you can find it in her store at
Moo Two
! It has great colors and an awesome variety of elements for those boy LO's! Many possiblities with this kit!
Preview:
and here's two LO's using this awesome kit:
My lil grandson Trey with his two GodBrothers, nephew Michael in pictures on the right and my oldest grandson, Hunter on the left.
Template by: scrapastrophic sensations (it is from a March Template Challenge over at
DSDI
)
Font: CaslonNo540SwaD
Here's Put and his typical self doing too much partying!!
Scrapkit: Doodle Boys by Panda Bear Designs
Template by: Silke Lemcke - Papierstudio Scrap Designs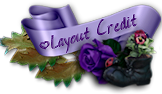 Thanks to Shani of
Wicked Princess Scraps
for the use of her kit,
Strength In Me
, a FTU kit to help raise awareness in testicular cancer. No matter what kind of cancer it is, if you love someone with cancer, be by their side and 'Love them through it'.

Lori

Hello, my name is Lori. I work full time as a Grooming Salon Manager, I LOVE my 4 legged 'Babies'! (Hence the name of my blog) I'm soon to be married to a Great man, Put (actually it's his nickname). I have 2 Beautiful Daughters and 1 Handsome Son. I also have 2 Grandsons, Hunter and Trey, and a Step-Grandson, Logan! In my spare time I love to make tags and scrap page Lo's! I hope you enjoy and come back often!
View my complete profile