Monday, March 8, 2010
5:30 PM | Posted by Lori |
|
Edit Post
New layout I made today for my Daughters, both of them were born in March, so this is 'their' month! One in the beginning and one towards the end. They were my 'rock' (and still are) during my hard times, raising them on my own as a single parent for portions of their lives. They gave me the courage to push on with my life, no matter what obsticals I came across. Martina McBride said it best in my favorite song that I've dedicated to them MANY times:
"In My Daughter's Eyes"
In my daughter's eyes I am a hero
I am strong and wise and I know no fear
But the truth is plain to see
She was sent to rescue me
I see who I wanna be
In my daughter's eyes
In my daughter's eyes everyone is equal
Darkness turns to light and the
world is at peace
This miracle God gave to me gives me
strength when I am weak
I find reason to believe
In my daughter's eyes
And when she wraps her hand
around my finger
Oh it puts a smile in my heart
Everything becomes a little clearer
I realize what life is all about
It's hangin' on when your heart
has had enough
It's giving more when you feel like giving up
I've seen the light
It's in my daughter's eyes
In my daughter's eyes I can see the future
A reflection of who I am and what will be
Though she'll grow and someday leave
Maybe raise a family
When I'm gone I hope you see how happy
she made me
For I'll be there
In my daughter's eyes
They have grown and are raising their own family now, and yes, I see the future in their eyes! I love you girls!! Thank you for everything! ~Mom
Now for the layout:
Layout is made using the PTU Scrapkit by Tamsin McAtee Studios called "Pink Lemonade" and can be found
here
.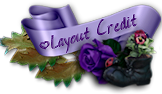 Thanks to Shani of
Wicked Princess Scraps
for the use of her kit,
Strength In Me
, a FTU kit to help raise awareness in testicular cancer. No matter what kind of cancer it is, if you love someone with cancer, be by their side and 'Love them through it'.

Lori

Hello, my name is Lori. I work full time as a Grooming Salon Manager, I LOVE my 4 legged 'Babies'! (Hence the name of my blog) I'm soon to be married to a Great man, Put (actually it's his nickname). I have 2 Beautiful Daughters and 1 Handsome Son. I also have 2 Grandsons, Hunter and Trey, and a Step-Grandson, Logan! In my spare time I love to make tags and scrap page Lo's! I hope you enjoy and come back often!
View my complete profile