Wednesday, March 14, 2012
11:41 PM | Posted by Lori |
|
Edit Post
Here's a frame cluster freebie for you using Shani of
Wicked Princess
's FTU Testicular Cancer Awareness kit, Strength in Me.
Kit preview:
Here's a preview of the frame cluster, available with or with shadows and wordart, links at the end of this posting:
and here's two things I did with it:
this is a scrappage, without the word art, of me and my fiance' (he don't have testicular cancer, thankfully, just wanted to show you options, I did this on 800x800 image, not the regular huge scrappage size):
here's a tag I made with it, kinda matches my blog layout :) :
Here's the links to the freebies:
If you snag, please leave some love, not required but much appreciated :)
Thank you!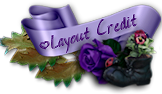 Thanks to Shani of
Wicked Princess Scraps
for the use of her kit,
Strength In Me
, a FTU kit to help raise awareness in testicular cancer. No matter what kind of cancer it is, if you love someone with cancer, be by their side and 'Love them through it'.

Lori

Hello, my name is Lori. I work full time as a Grooming Salon Manager, I LOVE my 4 legged 'Babies'! (Hence the name of my blog) I'm soon to be married to a Great man, Put (actually it's his nickname). I have 2 Beautiful Daughters and 1 Handsome Son. I also have 2 Grandsons, Hunter and Trey, and a Step-Grandson, Logan! In my spare time I love to make tags and scrap page Lo's! I hope you enjoy and come back often!
View my complete profile