Saturday, October 16, 2010
9:27 PM | Posted by Lori |
|
Edit Post
Hey all, sorry I haven't been around much, just being a little sick and not being my 'creative' lil self. I hate sinus infections...it's like my brain is 'on hold' till I get all the crap outta there...gross, I know! Been busy at work cuttin' doggies hair and training 2 new 'future' Pet Stylist!
On to the LO's...I used a kit called 'Zoom' (get the title of todays post?) it's by Gloria Val Verde and you can find it over at the
Moo Two Store
. It's a really cute kit, has lots of elements in it to play with and the colors are GREAT for both Boys and Girls!!
Kit Preview: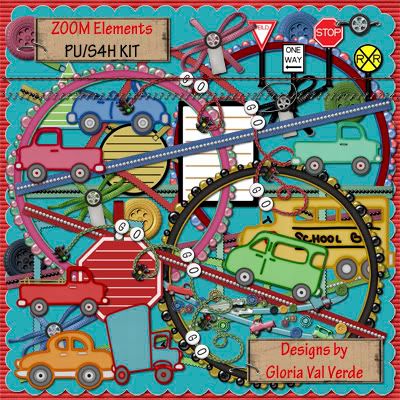 and here's 2 cute LO's,
My 3 Grandson's and their 'toys'
and my Daughter and her 'toy' hahaha!!