Wednesday, August 11, 2010
1:55 PM | Posted by Lori |
|
Edit Post
I will be focusing on LO's as of now, maybe throw in a tutorial here or there. With my work schedule writing tutorials has become to much for me. I hope you continue to stay along and see the wonderful layouts using some awesome scrapkits by the really talented designers I CT for!! (and for the occasional tutorial!)
Now, on to the Kit preview I used:
using the wonderful FTU kit "Walking in a Spiderweb" by Shani of Wicked Princess Scraps and you get it
here
!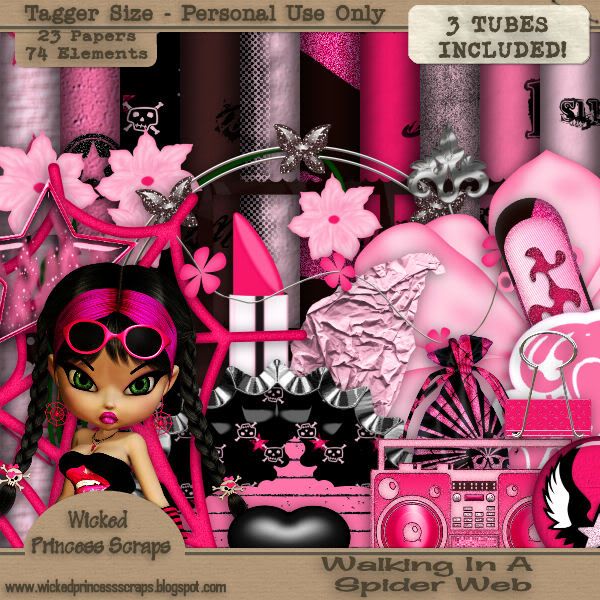 and the 2 layouts:
This is my friend Tia's daughter, she's given me permission to use some of her photos for my layouts and posting them. Thank You Tia!!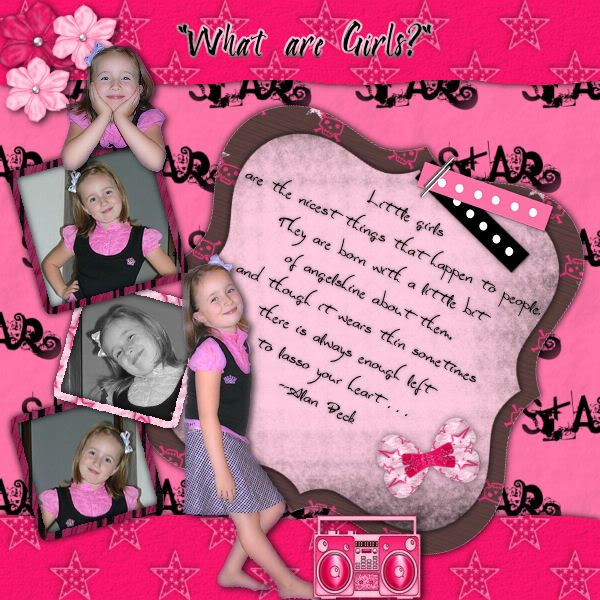 and this one is a bit of a shocker for this kit...lol...ohhhh my fiancee' will kill me!! oh well...Put put himself in this postion..hahaha!! He wanted to try on the wig I'm wearing for my daughter's Bachlorette Party!! Hope ya cheeks don't hurt too hard from laughing!!